Open Booking Engine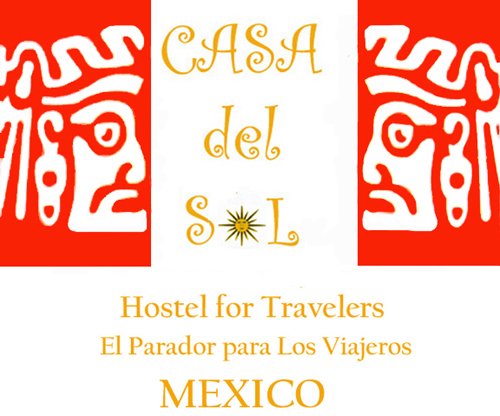 • Home • Photos • Reservations • Maps • Mauhual •
RESERVATIONS
We do not have internet service at the hostel because they are dragging their feet at the telephone company. Please print and bring your reservation with you, we do check our e-mail for reservations. Without a reservation with a deposit we can not reserve a room. There is high demand in Tulum for Hostels during tourist season (Nov. - May), the rest of the year (June-Oct.) we can USUALLY take most walk-ins./No tenemos servicio de Internet en el parador porque están arrastrando sus pies en la compañía telefónica. Imprima y traiga por favor su reservación con usted, nosotros comprueban nuestro email para saber si hay reservaciones. Sin una reservación con un depósito no podemos reservar un cuarto. Hay de mucha demanda en Tulum para los paradores durante la estación turística (Noviembre - Mayo), el resto del año (Junio-Oct.) que podemos tomar GENERALMENTE la mayoría de la caminata.
We are listed with the following services:/Nos enumeran con los servicios siguientes:

For Reservations just click on a LOGO for direct link to our listing!/

¡Para las reservaciones apenas chasque encendido una INSIGNIA para el enlace directo a nuestro listado!

We are listed with HostelWorld and affiliates!
Click on logo to book your reservation with us via Hostelworld.com!
We are listed with Hosteltraveler and affiliates!

Click on logo to book your reservation with us via Hosteltraveler.com!
We are listed with Hostelsclub and affiliates!

Click on logo to book your reservation with us via Hostelsclub.com!
Off-Season use only! (June-Oct.)

This will give you a 140.00 MXP credit on your bill and a confirmed reservation! We will email you, please print your receipt and bring it with you!/¡Uso fuera de temporada solamente! (Junio-Oct.) ¡Esto le dará un crédito de 140.00 MXP en su cuenta y una reservación confirmada! ¡Le enviaremos por correo electrónico, para imprimir por favor su recibo y para traerlo con usted!
__________________________________________________________
Yahoo Instant Messenger ID: casadelsoltulum
Skype IP:
casadelsoltulum
______________________________________________________________________________
e-mail webmaster at/webmaster del email en: webmaster@local-gringos.com
Webmasters IMs: Yahoo: betsyinbelize; ICQ: 458554589; AIM: betsywoodmivida; MSN: betsy.wood_mi_vida_loca@hotmail.com; Google: localgringos@gmail.com; Webmasters Skype IP: ejw2600. Webmasters (Familia Wood) US Tel.: 1-850-417-8545
________________________________________________
Hotels Casa Del Sol Mauhual y Tulum, S.A. de C.V.
Copyright © 2008-2009 www.local-gringos.com. All rights reserved.